Greetings Everyone!
Hope you're all having a fantastic New Year so far! ?
Just sharing with you our upcoming training courses which will commence this quarter later in February. They are:
Business Essentials for Startups & Entrepreneurs
Customer Care
Business Administration
Preparing for Retraining & Upskilling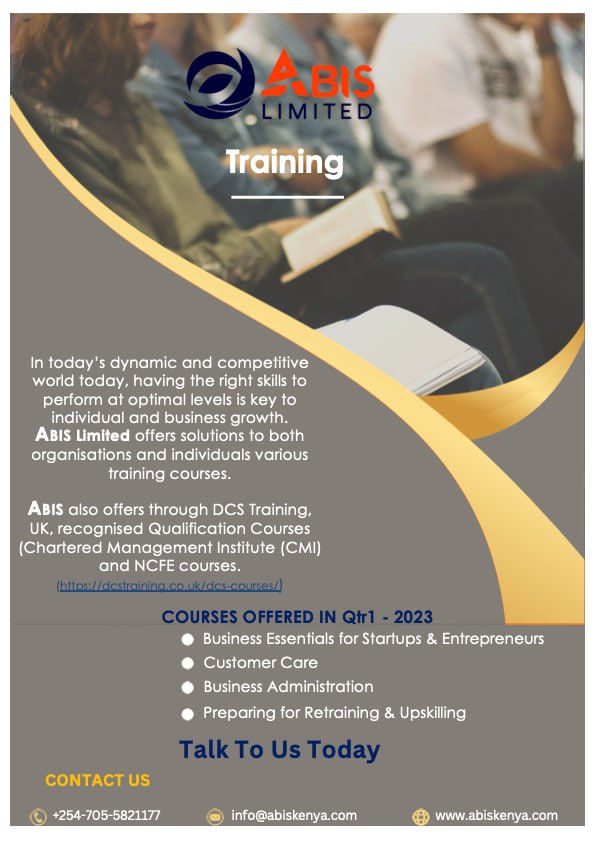 We will soon be updating this page, so stay tuned!
If you'd like to learn more, please contact us at info @ abiskenya.com or via Twitter.